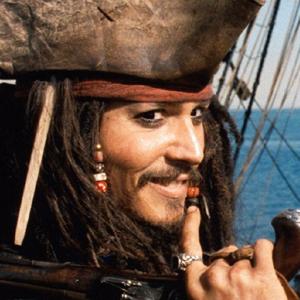 Your blind spot.  The area where your view is obstructed.  The loss of vision.
What are you pretending not to see about yourself?  What part of yourself have you forgotten about?  Do others know something about you that you don't know?
What's the secret?  Our blind spots are waiting to be uncovered.  We don't see all of our gifts and our full potential is not fully realized.  If we don't show up in our true brilliance and clearly see everything about our product, our services, ourselves, then our clients won't either, and certainly not your partner in a relationship.
Yep! The 'ole blind spot.  It is hiding buried treasure inside of us, waiting to be uncovered.  Discovered.
Are you willing to dig?  If so, the Jack Sparrow in you will have a field day.
If you are interested in reaching your full potential, check out this weekend's workshop, Brilliance Breakthrough and Branding with Archetypes: Creating Instant Attraction, Effortless Marketing and Ultimate Success in Business and Life!

It's a cool workshop in a cool place.  Unique, innovative, fun and sexy.  And as usual, Coach Darla will feed you!
Powerful people (who care about how they show up in the world) will be there.
People like Jack Sparrow and a few of his pirate buddies.
Whether you are marketing for your business or strengthening your personal brand, dig deep and check out the blind spot.
Be a happen maker.  Make Captain Jack proud.