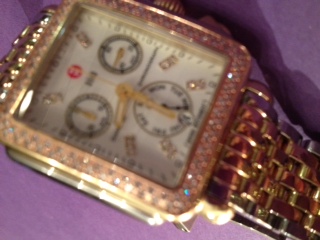 "I'M TOO BUSY"
You know you are too busy when:
• Your dog has figured out how to walk itself
• You shout "hurry up" at the microwave
• You eliminate moisturizer from your nightly routine to shave 20 seconds off your day
• You offer more money to your trainer to skip your work out appointment
• Waiting for the green light seems like an undeserved vacation
• You decide to drink less water because the trips to the bathroom burns up precious minutes
• You announce to your lifestyle coach you've solved all your problems and are quitting coaching to save 1 1/2 hours a month
• You order the risotto because chewing chicken takes up too much time
Do I have your attention?
It does takes time to care about the things that matter to us. When we get "too busy" to focus on what really matters to us, we lose pieces of ourselves.
Busyness breeds indifference.
Go here, create your member account and take the "Busyhholism Inventory" assessment.
That is unless you're too busy.
It is the ordinary woman who knows something about love; the gorgeous ones are too busy being gorgeous.
Katherine Hepburn